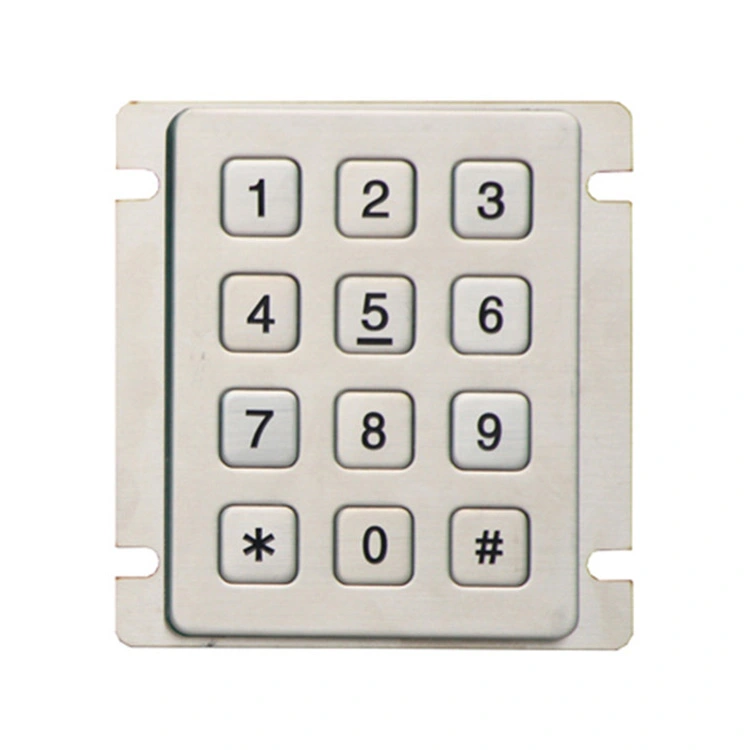 The number "5" of the metal keypad with Braille has a raised point, according to "Blair's Braille Principle".

Interpretation: Braille, or Braille or embossed characters, is a text specially designed for the blind and perceived by touch. It is formed by making different combinations of bumps on the paper through a braille board, a braille machine, a braille printer, etc. Generally, the braille of each square is composed of six points. It was created by the blind French Louise Braille in 1824, so it is commonly referred to as "Braille". This is the reason for the bumps on the keys of the metal keypad.

Yuyao Xianglong Communication Industry Co., Ltd. is a high-tech enterprise integrating scientific research, development, production, sales and service. It has been focusing on the custom production of industrial metal keypads for 15 years. It is mainly used in information terminals in various unsupervised or semi-supervised places. , such as Internet terminals, universities, shopping malls, hotels, banks, airports, stations and other public places of self-service information kiosks, automatic ticket machines, bank teller machines (automatic deposit / cash machines), public telephone instruments, CNC machine tools, security access control systems, etc. .Provide customized metal keypad needs for various industries.