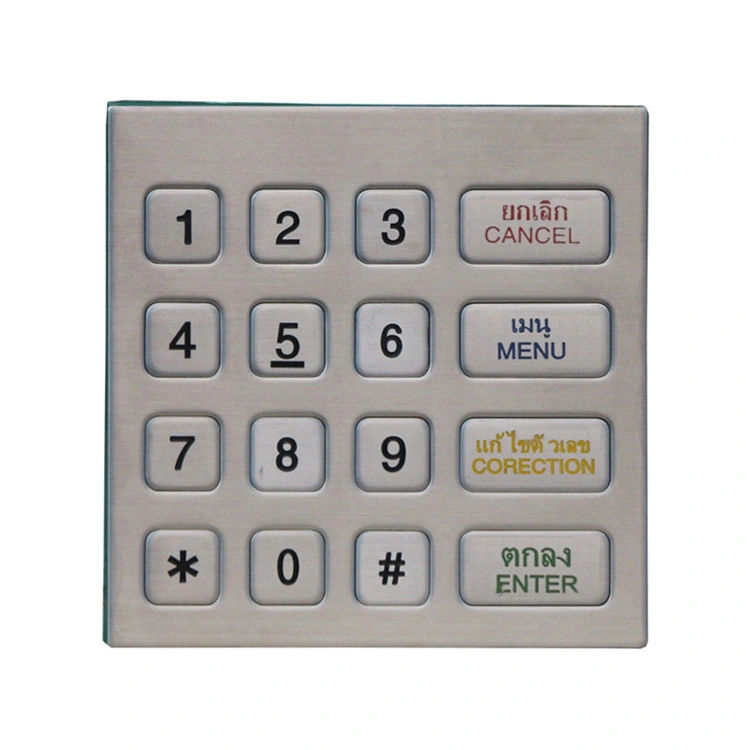 Everyone knows the necessity of USB metal keypad testing. Test whether the key values ​​of the keypad function keys correspond one-to-one, and there is no malfunction and unresponsiveness in normal operation.
Today, I will show you the testing method and process of our USB metal keypad
Plug the USB port of the keypad into the USB interface of the PC, wait patiently for 1~2 minutes, the keypad will automatically install the driver, after the installation is successful, you can use the keypad keys to input the characters you want to display on the PC, which can be transmitted to the PC through the single-chip microcomputer. PC's Notepad, WORD, WordPad and other software display the characters you want, the data sent to the PC is equivalent to the data entered on the keypad, no need to install drivers, application software, plug and play, just with U disk, etc. The same, it can be used by plugging into the computer port, no need to install any driver.
Yuyao Xianglong Communication Industrial Co., Ltd. was established in 2005, located in Yuyao, Ningbo, Zhejiang Province. It is mainly specialized in the production of industrial and military communication telephone handsets, cradles, keypads and related accessories. With14 years' development, it has 6,000 square meters of production plants and 80 employees now, which has the ability from original production design, molding development, injection molding process, sheet metal punching processing, mechanical secondary processing, assembly and oversea sales. Under the help of 8 experienced R&D engineers, we could customize various non-standard handsets, keypads and cradles for customers quickly.