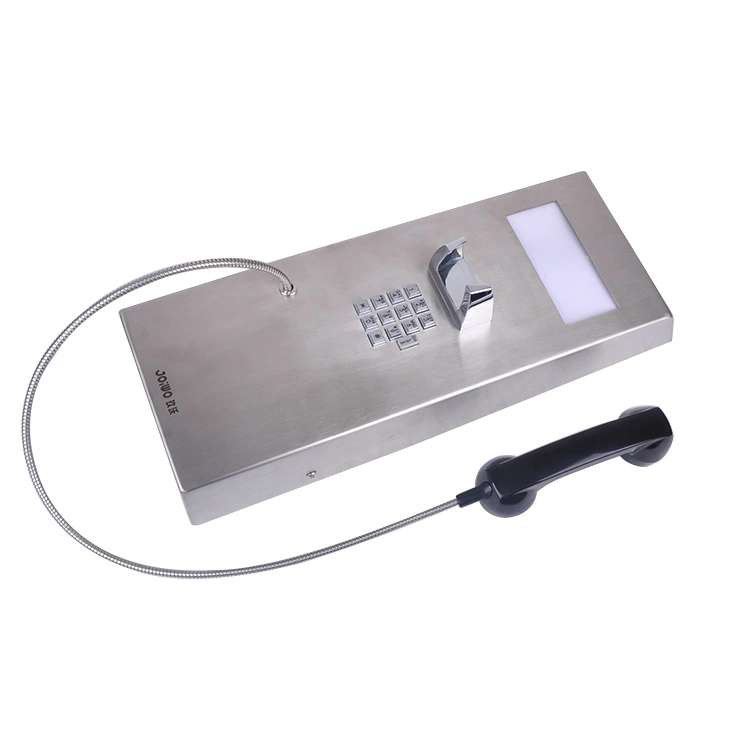 Features:
1.one touch dial
2.Incoming call flashing light
3.call time limit
4.Automatic hang up
5.switch monitoring screen
6.High waterproof and dustproof performance, all SUS304 stainless steel casing, protection level reaches IP65.
7.High durability, the wire is made of Teflon wire, oil resistance, strong acid resistance, strong alkali resistance, and strong oxidant resistance meet the requirements of military standards GJB-773 and UL1332.


Application range
Used to make emergency calls in expressway customer centers, railway stations, airports, docks, banks, residential quarters, gymnasiums, shopping malls, etc.